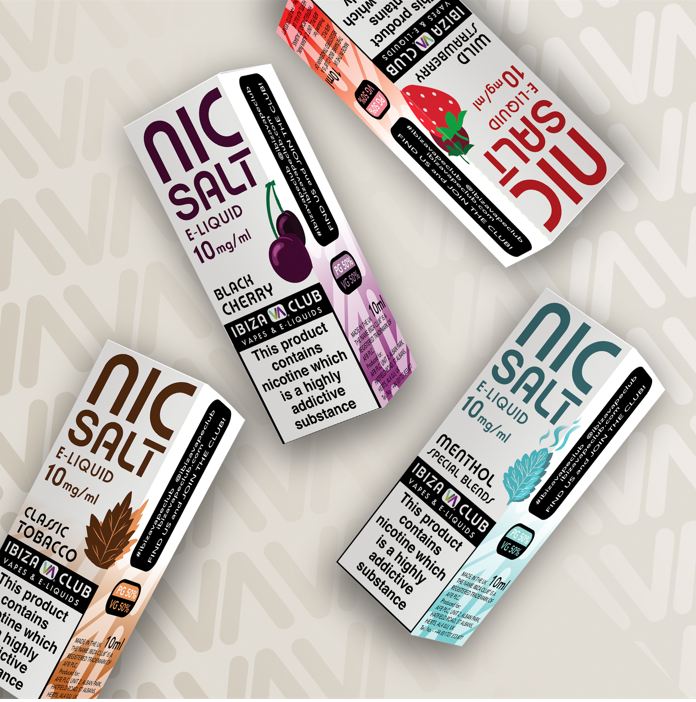 NIC Salts E-Liquids 101
For many new (and some experienced) vapers, NIC Salts E-Liquids are a bit of a mystery. Just what are they, and what's the difference between them and regular E-Liquids?
What are NIC Salts?
NIC Salts E-Liquids are similar to regular 'freebase' Nicotine E-liquids, but the Nicotine is added in its natural form and mixed with Benzoic acid to make this type of nicotine accessible at a lower temperature. The result is a smoother throat hit which many vapers say is closer to experience of smoking is also absorbed into the blood stream faster.
It's important to note that Nicotine is addictive, but not harmful when inhaled.1 Many new vapers wrongly assume they need to switch to zero Nicotine when they quit smoking because it's dangerous. If you'd like to know more about how Nicotine works when vaping, check out our Nicotine FAQ area for answers to this and a range of other questions about vaping in general.
Just like e-liquids, NIC Salts E-Liquids carry far fewer toxins than cigarettes and vaping is 95% less harmful than smoking cigarettes.
Why Choose NIC Salts?
Nic Salts are an ideal option for those who are looking for a better nicotine hit in order to help with either cutting their smoking habit, or as a way to curb their nicotine addiction. They're also a practical option for those who can't vape frequently as Nic Salts give a longer-lasting nicotine hit. NIC Salts E-Liquids are a great vape juice for beginners if the type of hit is more suitable for you.
If you smoke more than one pack of cigarettes per day you may want to consider using Nic Salts when you begin your journey to switching to vaping to quit smoking.
Can I use a Sub Ohm device with NIC Salts E-Liquids?
We don't recommend that. NIC Salts E-Liquids aren't recommended for high-powered Sub-Ohm devices because of their high nicotine concentration. Either our E-Cigarette or Refillable Vape Pod are perfect to use with NIC Salts E-Liquids.