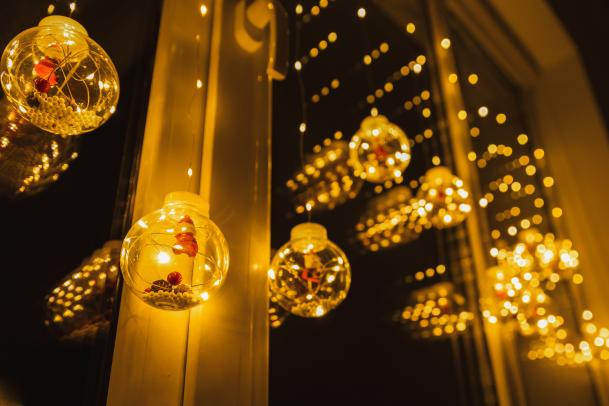 Christmas Vape Gift Guide
We're making Christmas shopping easy this year with our Christmas Vape Kit Bundles! 
If you're buying a gift for the avid vapers or soon to be ex-smokers in your life, look no further than our range of Vape Kits and Disposable Vape Pens - the perfect stocking fillers this festive season.
Our Vape Kits and Disposable Vape Pens are high performing and easy to use, making them an excellent gift for your friends and family regardless of how new or experienced they are with vaping.
Christmas Vape Kits and Disposable Vape Pens
Save with our range of Vape Kit Bundles - from E-Cigarette Starter Kit and Refillable Pod Kit, to our Sub Ohm Bundle, Switch to Quit E-Cigarette to Refillable Pod Bundle. All of our kits are specially selected to contain everything you need for an enjoyable vaping experience.
E-Cigarette Bundle - £30.00
Our E-Cigarette Bundle contains an e-cigarette vape kit, 5 replacement coils and your selection of 3 premium, UK-made E-liquids.
E-cigarettes are a slim, pen-style vaping device that provides a cloud of flavoured vapour. They're easy to keep in your pocket or bag and can be used throughout the day whenever you need to.
Our simple, lightweight E-cigarettes are portable making them perfect for vaping on the go. If you're new to vaping, simply press down on the button and enjoy the smooth sensation of the flavoured e-liquid.
Shop the E-Cigarette Bundle now.
Switch to Quit Refillable Pod Bundle - £39.99
Our Switch to Quit program combines all the products you need to make the switch from smoking to vaping.
The bundle contains the refillable pod vape kit, refillable replacement pods, and a selection of 6 premium, UK-made e-liquids in our popular flavours!
Shop the Switch to Quit Refillable Pod Bundle now.
Disposable Vape Pens - £4.99
Disposable vape pens are an all in one solution - containing the device, coil and e-liquid in a handy kit. There's no need to refill or recharge the pen. Once the battery or liquid has run out, you dispose of the pen in a responsible manner and start vaping another one.
If you're new to vaping or want to transition from smoking to vaping before investing in a reusable pen and e-liquids, then a disposable e-cigarette is a great entry-level vape. 
Our disposable vapes are available in 4 great tasting flavours, menthol, mixed berry, wild strawberry and classic tobacco, and come in 2 strengths, 6mg or 12mg. 
Shop our range of Disposable Vape Pens now.
Merry Christmas and happy shopping!