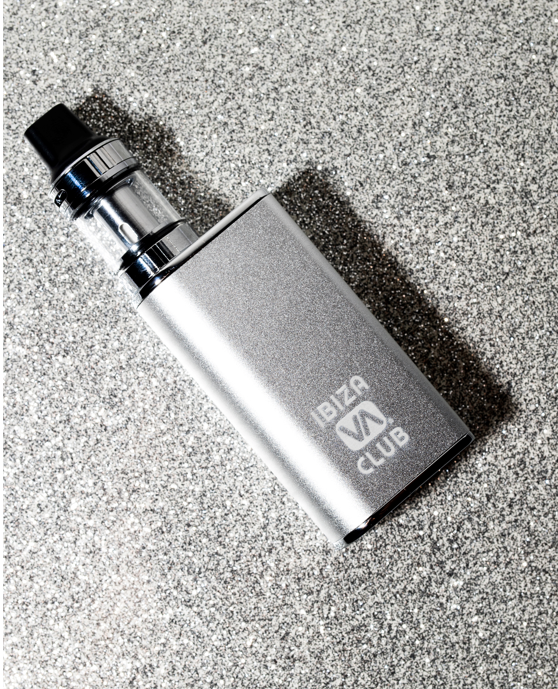 Sub-Ohm Vape Device – The power is in your hands
The Sub-Ohm vape device puts you in control of your vaping experience. More vapour? More flavour? You set the levels so you can create a personalised vaping experience. Sub-Ohm vape devices are better suited to experienced vapers and as such we don't recommend using a Sub-Ohm vape device if you are new to vaping. So what's the difference between a Sub-Ohm vape device and an E-Cigarette or Vape Pod?  There are essentially two main distinctions between the style of these devices; Sub-Ohm vape devices are typically used for direct-to-lung (DTL) vaping and E-Cigarettes and Vape Pods for mouth-to-lung (MTL) vaping.
The choice of how you vape is down to you, and it is possible to apply both techniques to either devices, but in most cases, sub-ohm devices are vaped with a DTL inhale technique.
DTL vs MTL: What's the Difference?
What is direct-to-lung (DTL) vaping?
The idea here is to slowly and smoothly inhale the vapour directly to your lungs, as though you are 'breathing' the vapour in, then exhale a magnificent cloud. You don't necessarily have to fill your lungs like the cloud-chasers do, but can take smaller inhales if you prefer.
What is mouth-to-lung (MTL) vaping?
Considered to be similar to the feeling of conventional smoking, MTL inhales, follow the principle of drawing the vapour into the mouth first and then inhaling to the lungs, before exhaling a smaller volume of vapour.
Is it better to inhale DTL or MTL when using a Sub-Ohm vape device?
There is no right way or wrong way to inhale, it's down to personal preference. However, if you want to blow the biggest clouds then inhaling DTL using a sub-ohm device is the way to go. You are also unlikely to vape MTL on a Sub-Ohm vape device which uses high power and has increased airflow in the tank.
What is sub-ohm vaping?
Sub-ohm vaping is a style of vaping that produce big clouds of vapour and a stupendous amount of flavour. This is achieved through using a sub-ohm device, which uses lower resistance coils that are typically less than 1ohm on a battery that can deliver a high wattage.
Sub-ohm devices aren't usually the best option for new vapers; their low resistance coils (<1 ohm) produce a lot more power and therefore vapour than MTL devices, which is great for flavour intensity, but not so great when you want to vape higher strength (>6mg/ml) as it will be if you vape too much.
Why do people sub-ohm vape?
Vapers use a Sub-Ohm vape device because they deliver more flavour and produce thick clouds of vapour. These are the devices vapers use to perform vape tricks or 'cloud chase.' By adjusting the power and airflow you can adjust how much vapour and flavour.