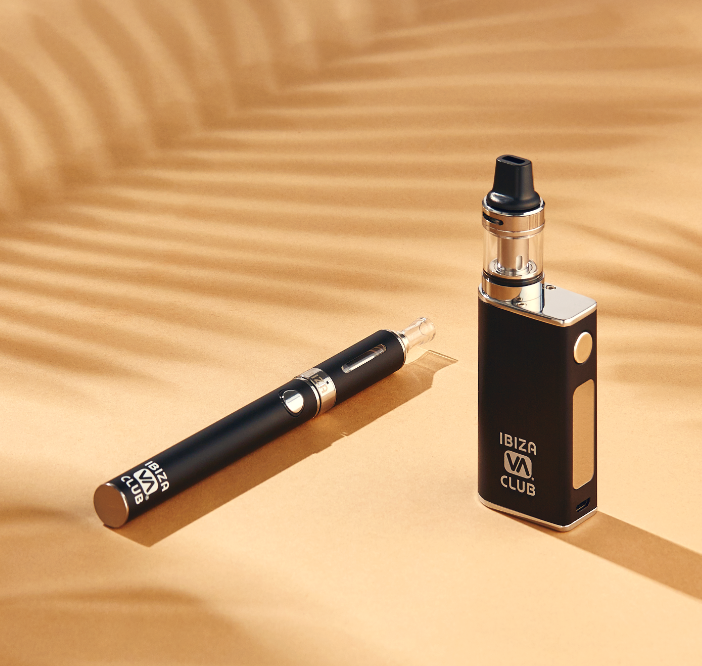 Choosing the right starter vape kit for you
You want to try vaping, but there are so many decisions and options it can feel a little overwhelming.  Where on earth do you start? You probably already know people who vape, so no doubt you've heard a lot of vaping jargon. Do you know your clearomizer from your atomizer? Or your Propylene Glycol from Vegetable Glycerine?  Don't panic. We do, and we're here to help.
Baby steps … picking your starter kit.
It's important to pick the correct vaping device when you start out. We don't advise starting with a Sub Ohm device as we believe these are for more practiced vapers. Yes, a Sub Ohm device allows you to adjust your settings, but when you first start vaping, it's better that you 'learn' on a more controlled device, so you don't overdo it with vapour or flavour.  
E-Cigarette or Refillable Vape Pod?
The E-Cigarette is a long, thin cylinder, much like a traditional cigarette. The Refillable Vape Pod looks rather like an oversized USB stick.  Both of these devices are perfect for beginners (and much loved by experienced vapers too). We'd suggest you choose a mix of flavours and Nicotine strengths for your first month, so you can get to know your preferences.
Whatever the reason you have switched to vaping, give yourself time to adjust.
Choosing the right strength of Nicotine
Generally speaking, if you are a heavy smoker, you may need to start with an E-Liquid containing more Nicotine. But remember, vaping delivers a more controlled dose of Nicotine, so you may not need as high a dose as you think. With some experimentation you will find the right level for your taste.  You might also consider buying some Nic Salts as they deliver a smoother 'throat hit' which is similar to that of smoking.
Fruity or traditional flavours?
Most newbie vapers do better with menthol flavours and traditional tobacco. Experiment with flavour, but maybe keep your first puffs to a flavour you feel comfortable with. Go slowly and give yourself time to adjust.
Getting ready
Once you've made the choice, it's time to get to know your new best buddy. Check everything is in the box. Put the battery on charge. The LED will show when it's full. Maybe this is a good time to read the manual.
While you're waiting for it to charge, you can also fill the tank or pod with your chosen E-Liquid.
Make sure you leave it for at least 10 minutes before starting vaping. You need to let the E-Liquid soak into the wick to avoid the dreaded 'dry hit.'
When you're fully charged, it's time to turn your device on.
How to vape
You may want to read our other article 'how to vape', which will give you some tips on how best to draw in the vapour.
Conclusion
You've made a great decision to vape instead of smoking. Vaping is proven to be 95% less harmful than smoking.1  The key to success is preparation. Get your supplies, think about how you want to go about it and then just dig in. Give yourself time to adapt and in no time at all you'll be vaping like a pro.